Sell Your Used Books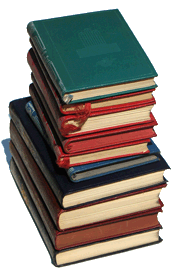 We buy all types of used books! Science Books, Math Books, History Books, Education Books, Philosophy Books, Biography Books, Foreign Language Books, Business Books, Medical Books, Art Books, Music Books, Literary Text Books.
Got a large collection of used books? We can come to you!
If you have a large lot, library, or collection we can come to you. We buy non-fiction books, history books, science books, math books, philosophy books, biography books, psychology books, and more. We DO NOT BUY fiction paperbacks, childrens books, or encyclopedias.
We buy, sell, and trade used college books, dvd sets, games, and more!

---